Infidelity Checking Goes Social With New Online App Qoqoriqo
Source: sourcewire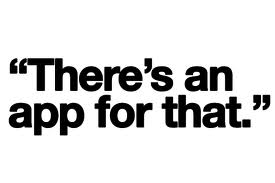 If you are suspicious of your partner and believe they may be having an affair, a new online 'crowd sourcing' app has launched which directly connects victims of infidelity with their partner's other girlfriends, boyfriends, wives and husbands, through the simple sharing of an email address and mobile number.
Qoqoriqo (pronounced Ko-Ko-Ri-Ko), is a web-based, mobile-enabled app, which allows people to enter the mobile number and email address of their loved one and search for others who have also entered the same details for their partner.
If no current information is found, users can set up alerts on their partner's details, so that they are notified as soon as someone adds details containing the same information that may arouse suspicion.
If a search brings back potential connections, those users have the option to enter a public forum and discuss potential infidelity either directly or via the forum. They can then gather evidence such as photographs, mobile phone bills, email exchanges and more, in order to prove their partner's infidelity.
Qoqoriqo was founded by Mawuna Koutonin, a 39 year-old web entrepreneur from Africa who has previously pioneered the concept of "Play marketing" with his company Goodbuzz.
Mawuna came up with the idea after seeing a friend's partner out one night with another girl and felt sorry for her being at home completely unaware of what he was up to. He wondered whether the girl who was with him that evening knew either and how different it might be if they were alerted to his infidelity.
Mawuna explains, "Qoqoriqo is quite simply, a search engine dedicated to infidelity fact checking. People invariably leave tracks when they are dating or flirting, Qoqoriqo uses a collaborative fact-collecting tool to help people find out the truth about their relationship. It's a Crowd-sourced relationship status update to detect deception."
Related Post: Infidelity: There's An App For That