3rd January Named Most Popular Day for Divorce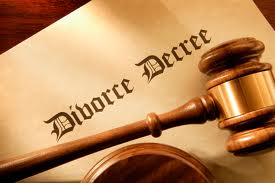 Happy New Year?
It might not be a surprise to those who frequent infidelity support boards, but some firms quote the rate of divorce inquiries in the New Year as almost double the normal rates. Elizabeth Hassall, partner in the Gateley law firm, comments on 3 January being named as the most popular day for divorce in the UK:
The beginning of January is often seen as a peak time for divorces, but the initial meetings with a solicitor will usually have taken place in the preceding November – that's when there's a real spike in activity for divorce lawyers.
She describes that the pressures of the holiday season -and the attendant financial pressures many feel- can add to any stress already existing in a marriage. This, coupled with a greater amount of family time 'enforced' over the period can bubble up into an intolerable situation, resulting in final decisions to actually file for divorce.
Lisa Pepper, divorce lawyer at Osbornes comments:
It is true that during this time of year family departments across the country do see the number of divorce related enquiries increase. This peak is attributed to the strain of spending time together over the holiday or the fact that many spouses wanting to divorce will hang on until after Christmas to avoid upsetting their families at what is meant to be a "special time of year.
It's might be surprising that we too see a surge of increased activity at Infidelity Help Group (and on other infidelity support sites) around the holiday season as infidelity issues come to the fore.
So why does so much infidelity seem to crawl out of the woodwork during the holiday season? While the reasons are myriad, here are a few common ones:
More time with the spouse makes spending time with the affair partner more difficult for the cheater.

Affair partners (more commonly, the other woman) become demanding as they see a holiday season without their married 'partner' to share it with.

Financial records of gifts to affair partners being discovered.

The cheater being discovered texting and calling the affair partner during holiday 'family time'.

Concealing the affair becomes more difficult in general.

The tradition of New Year's resolutions prompting reflection on the cheater's life, dreams and future.
It's hardly surprising to find that this combination can move people to the family law offices as soon as possible in the New Year. It's also interesting to note that nowadays women are far less likely to be financially trapped in an unfaithful marriage - in our experience this is often part of the risk that many female cheaters are willing to take when starting an affair, and many faithful wives' choice to divorce when they discover their husband is a cheater. Elizabeth Hassall also observes:
The divorce rate amongst the over-50s is also likely to increase, as wives in this demographic have become less reliant on their husbands for an income stream.
If you do discover infidelity in your marriage over the holiday season, regardless of whether you want to work past it or walk away from it, please do seek legal counsel in your country/state as soon as possible. Also, read our 15 Quick Tips for what to do when you discover an affair in your relationship. Often, knowing your risks, liabilities, and entitlements can help you feel some control in the process and over your future.