We Aren't Wishing You a Happy New Year …
It can be difficult to wish people a Merry Christmas when they are in the middle of dealing with the fallout of an affair. A chirpy and perky, 'Merry Christmas!' often does nothing more than induce a wave of nausea, a growl through gritted teeth, and some muttering about stringing a cheater up with fairy lights.
Wishing someone a Happy New Year though, … that should work, right? Even if December 31st marks the end of someone's very own annus horribilis, can't we hope for a better year for them? Well, of course, and we DO hope for a happier year for all of you - but that's not enough.
We want more for you than to survive an affair and get through a painful period in your life, still functioning. 'Still functioning' is okay, but we want better for you. What we wish for you is so much more than a specific outcome in your relationship, be that divorce, reconciliation or anything in-between.
We want to see you empowered, fulfilled, and self-reliant, determined to live a satisfying life with authenticity and an eyes wide open approach. We want to encourage your development, confidence, and independence and because of that we wish you much more than a Happy New Year for 2015.
An affair brings so much ugliness and unhappiness that it can be easy to drown in it all. But there can be an upside - and that upside is all the fabulous things that you can do for yourself, for you to truly know your own worth, and for you to emerge from the wreckage of an affair truly proud of who you are.
So, this year we won't offer you a thin and paltry Happy New Year - newp! Not us! In fact, we're labeling that as over-used, underwhelming weak sauce this year. Yep - that's right - WEAK SAUCE!
Instead, we wish you a Happy New You - because real growth isn't confined to a calendar year - it lasts a lifetime.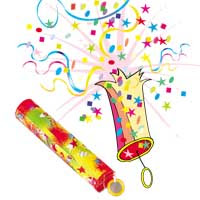 Happy New You!
       2015 (and beyond)